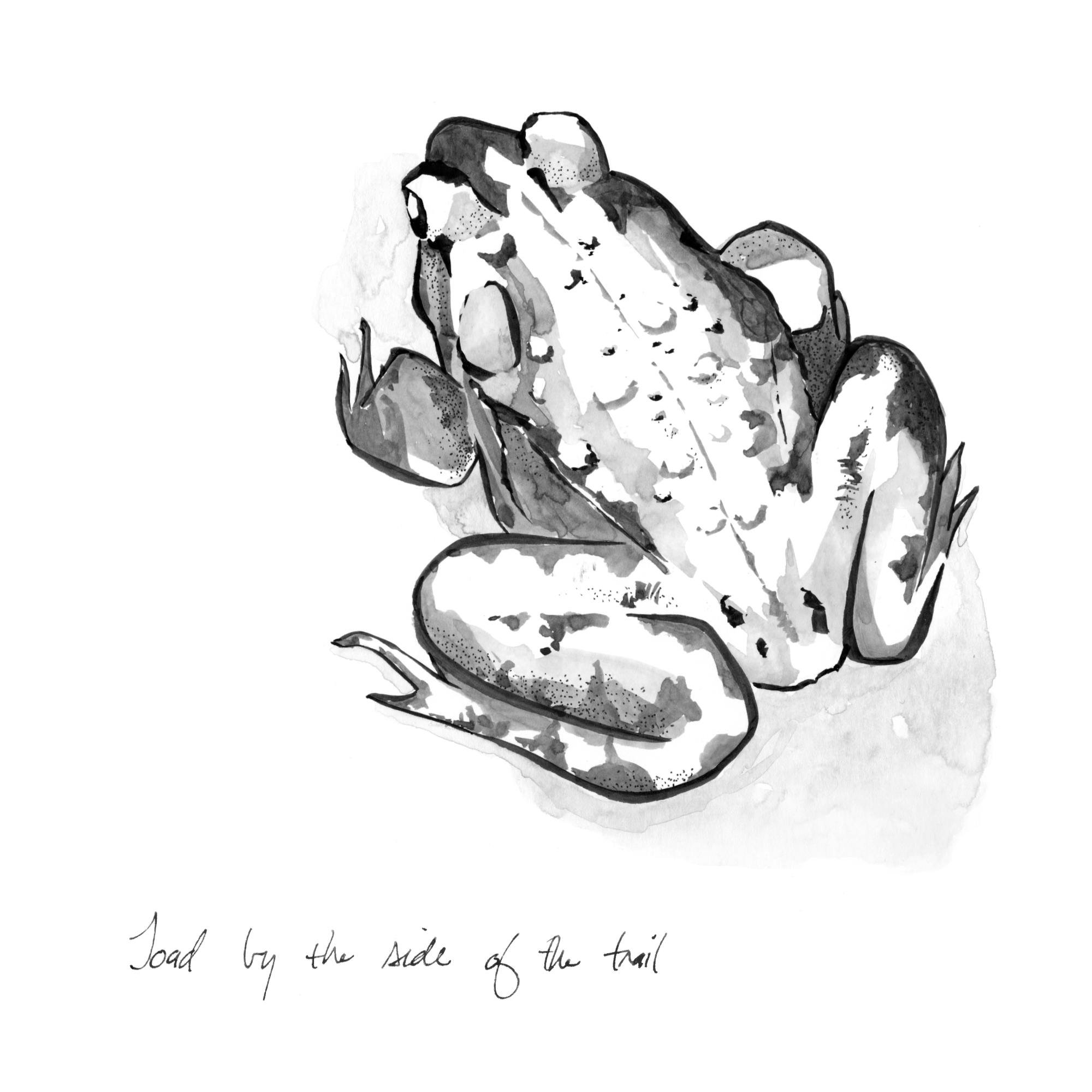 Toad by the side of the trail
Ink wash and digital composite on paper
Back story
I almost ran over this poor toad when I was out on a bike ride one night. I feel bad about that, but the toad seemed pretty unconcerned. They just sat there while I took a picture. 

And so the least I can do is offer my tribute, in ink: take care of yourself, brave toad.
Available editions
Giclée is a term for high-quality digital prints. Mine are produced at Archival Arts in Baltimore.
Printed on heavy, textured, acid-free cotton rag paper.
Printed with archival, pigment-based inks.
All prints are individually signed and numbered.